Naan
This recipe arrived in a meal kit we ordered for my daughter. While we only did a couple of the other recipes that came from them, we've revisited this one again and again. So simple. So freaking delicious.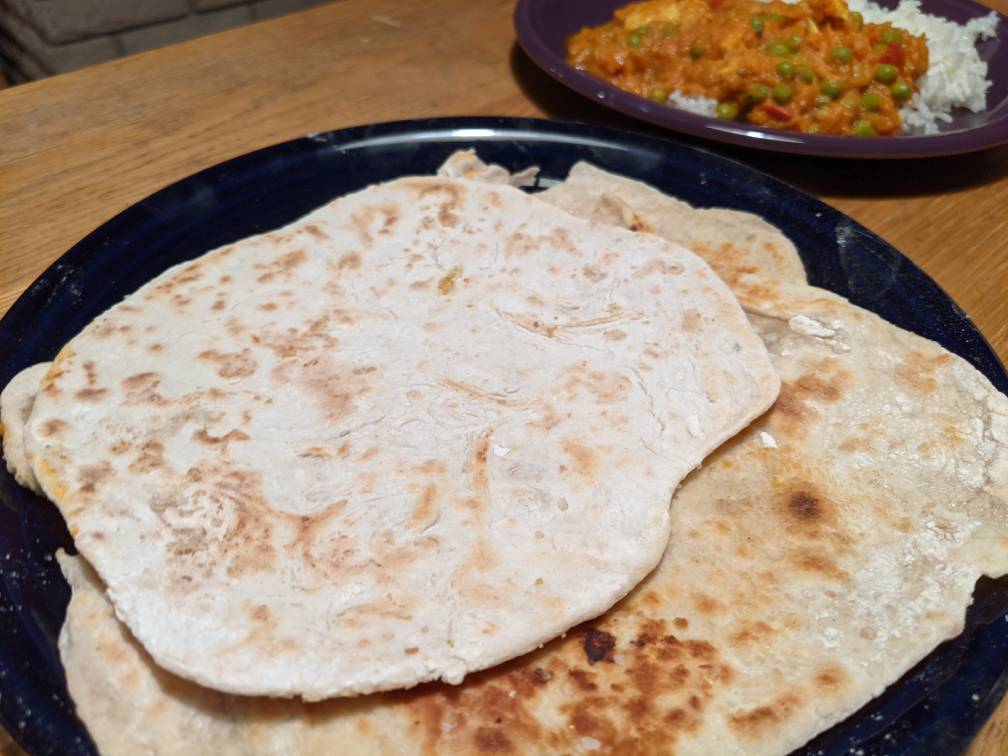 Ingredients
.25oz packet of rapid rise yeast
1/4 cup of warm water
1/2 tsp sugar
1 3/4 cups flour
1 tsp + 1/2 tsp salt
1/2 cup plain yogurt
2 Tbsp canola oil
2 Tbsp butter
Directions
Add yeast, warm water, and sugar to large bowl. Stir until yeast is disolved
Add flour, 1 tsp salt, and yogurt. Stir until dough comes together
Knead dough on a lightly floured surface until smooth, 5-10 minutes
Place dough in bowl, cover with towel.
Let dough rise for 30 minutes
Heat oil, butter, and 1/2 tsp salt in microwave (about 30 seconds)
Divide dough into 4 equal pieces. Roll into balls
Roll dough into a large thin circle, about 8 inches wide
Brush melted butter onto the top of each dough
Add naan to a heated skillet, butter side down. Brush butter mixture onto other side.
Cook until bubbling and browned, about 1 minute. flip and cook other side.
Repeat for remaining naan.
---