Bonnie's Stupid-Simple Chili
This is the chili prepared by my mother-in-law, Bonnie. It is basic and easy and delicous. It is the chili I crave when I say, "I want chili".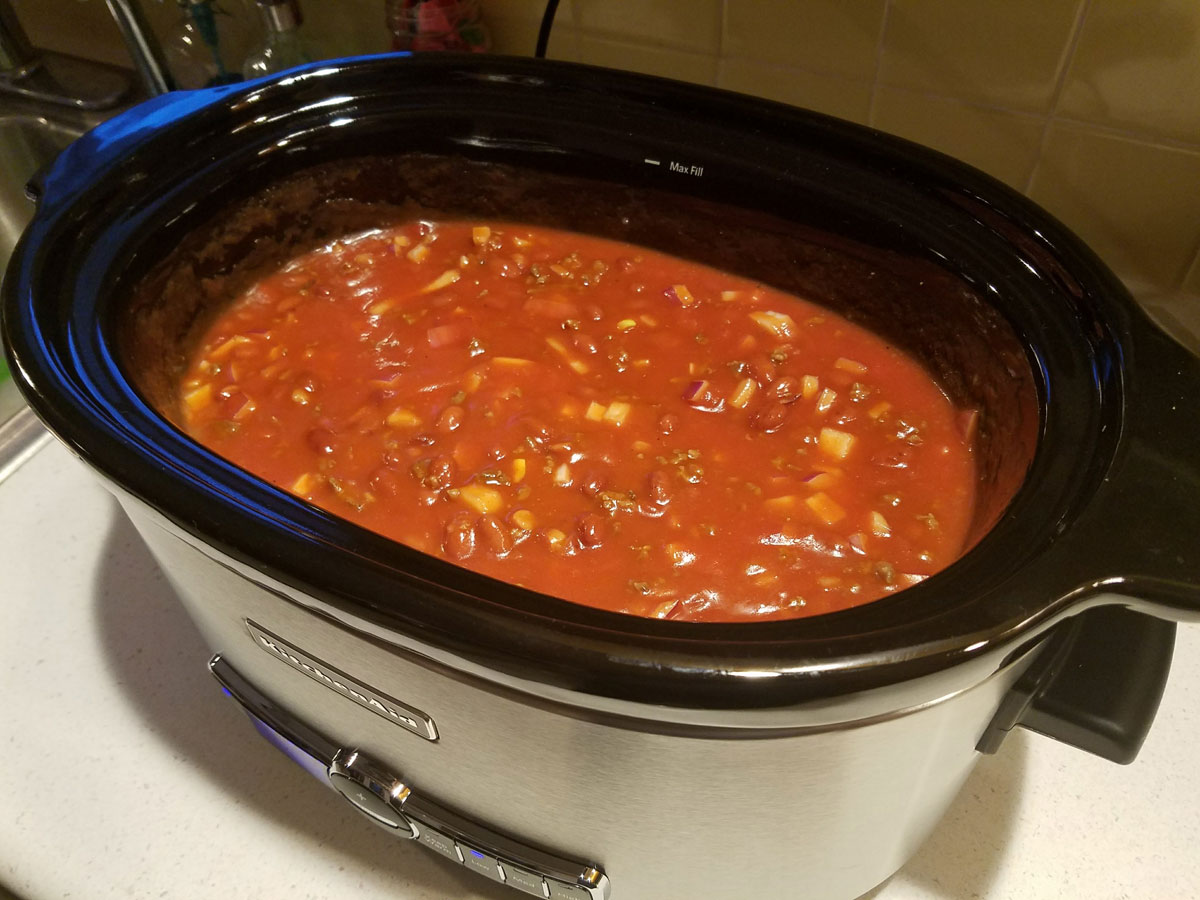 Ingredients
2 Cans of Chili Beans
2 29oz Cans of Tomato Sauce
1/2 Red Onion
1lbs Ground Beef
Directions
Brown & Drain Beef
Chop Onion
Combine beans, tomato sauce, beef & onion into crock pot
Cook on low for 8 hours
Serve with shredded cheddar cheese & Fritos. Don't forget the sour cream for Kathleen.
---