ChickenPillows
Surefire hit. No question.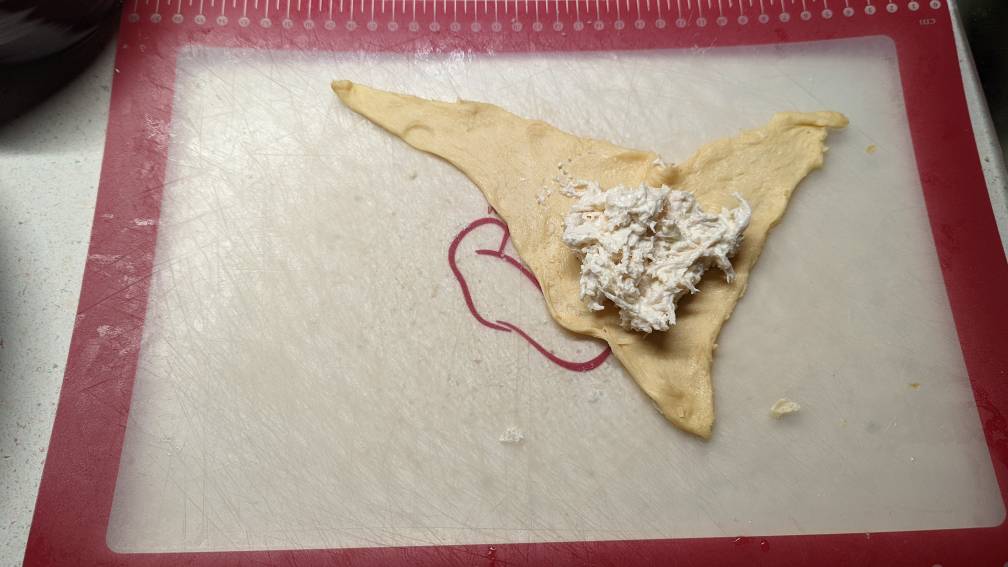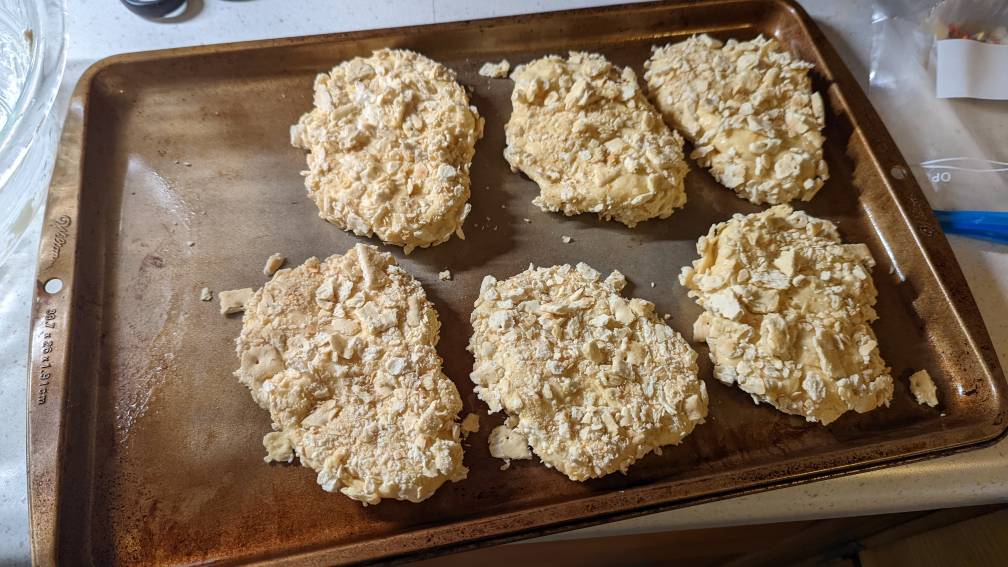 Ingredients
1 (8 oz) can Pillsbury Crescent Rolls
8 oz cream cheese, softened
1/4 cup butter, softened
2-3 cups cooked and shredded chicken
1 egg
1 sleeve Saltine Crackers, crushed
SAUCE
1 can cream of chicken soup
1/4 cup milk
2 spoons full sour cream
1/2 cup shredded cheese
Directions
Preheat oven to 400 degrees F
Combine egg and a little water into a small bowl and whisk.
Add crushed saltines to a plate
Stir softened butter and cream cheese together until smooth
Add shredded chicken to butter and cream cheese mix and combine
Stretch out crescent roll and put a ball of the chicken / cream cheese mix in center.
Fold the crescent roll dough around ball and seal
Dip your crescent roll pillow into egg wash and then into the crushed saltines. Place on cookie sheet.
Bake pillows at 400 degrees for 15-20 minutes.
For the sauce, combine chicken soup and milk into pan. (add as much milk as you'd like to get the proper consistency)
Once heated, add 2 spoonfuls fo sour cream and as much cheese as you like.
---